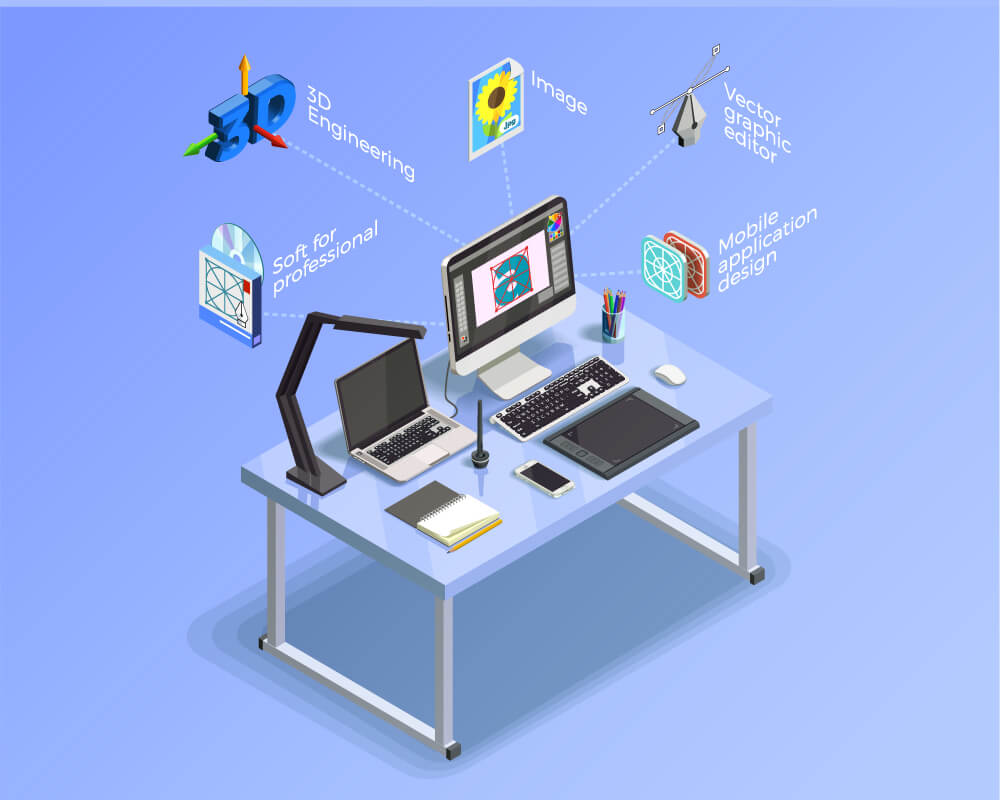 Graphics
Design

Company in New York, NY
The graphics design of a site says a lot about your business and enhances its importance. Although your business is a small level or large level impressive design and branding leave an impressive good impression in the mind of customers. Ad Concepts provide creative design and vibrant flyer to attract customers ' attention and the best Graphics Designing Services in New York, NY. A business-oriented banner should be an informative and very fine design element that attracts customers. Ad Concepts graphics designer's team discusses the banners or flyers design strategy before designing it. Our graphics designing services consist of Logo Designing, Brochure Designing, Multimedia Designs, Business Cards, Flash animations, Flash Web Designs, Letterhead, Ad Design, Banners Designs, Post Design, Envelop Design, Corporate Design, CDS Cover Designs, and much more.
Graphic design is must be done in your business platform such as a website. Graphic designing is the most compulsory part because if the design is not fine then no one wants to read your content and you can lose your potential customers. The things which are not good at seen, no matter how well they are organized they will not be Beneficial for your business. We give fresh and clean designs to your business website and other things. Design of your platform will attract people towards you. Your first impression is the last one so your first impression such as your design is the main thing.
Attract your customers by getting our latest methods for social media marketing. Social media marketing is also very valuable. Make your portfolios and your logos etc attractive then you can do social media marketing very easily because people share those things which are attractive.
A complementing Brochure design represents the company identity and shows the establishment of your company whether you are a new startup-level company or well-established. Ad Concepts provide you with unique brochure design through its Cheap Graphics Design Agency in New York, NY. We clearly understand customer vision and objectives.
As you know that a beautiful and effective design makes popular your brand and attracts more customers for purchase. Through a beautiful Ad, you can communicate effectively. Our Ad designs consist of newspapers, magazines, like mail, or any other which you want. Ad Concepts provide you with attractive and effective ad designs to engage more customers and to increase sales.
Ad Concepts has designed a large number of logos for multiple organizations in New York, NY. Our logo design consists of a very simple, soft, and vigorous structure. Our graphic designers will cooperate with clients and understand their vision and logo designing concept which they want.
It is a combination of multiple designing schemes like colors, shapes logos, pictures, phrases, and much more. In this way, you will be prominent publically in your required audiences. Basically, corporate identity is the identity of a company. It's a very good technique to promote your business or company and enhance your corporate firm.
Ad Concepts professional designers can build a really lively multimedia design that will be 3D animators and very fascinating. We create all types of multimedia designs, animations, and all kinds of corporate designs through our graphics designing services.
Whatever kind of animation you required no worry just visit Ad Concepts and get attractive and professional flash animation designs. We create flash animations for websites, interactive CDs, business presentations, or any other kind of presentation that you want.
Many companies advertise their products by sending different envelopes in the mail. That's why envelop should be eye-catching which fascinate users and take their attention for promotional results.
Attractive poster designs have a greater impact on customers. They are the basic source to promote your brand, product, or services. We offer all kinds of small or large poster designs to grab the attention of the viewers.